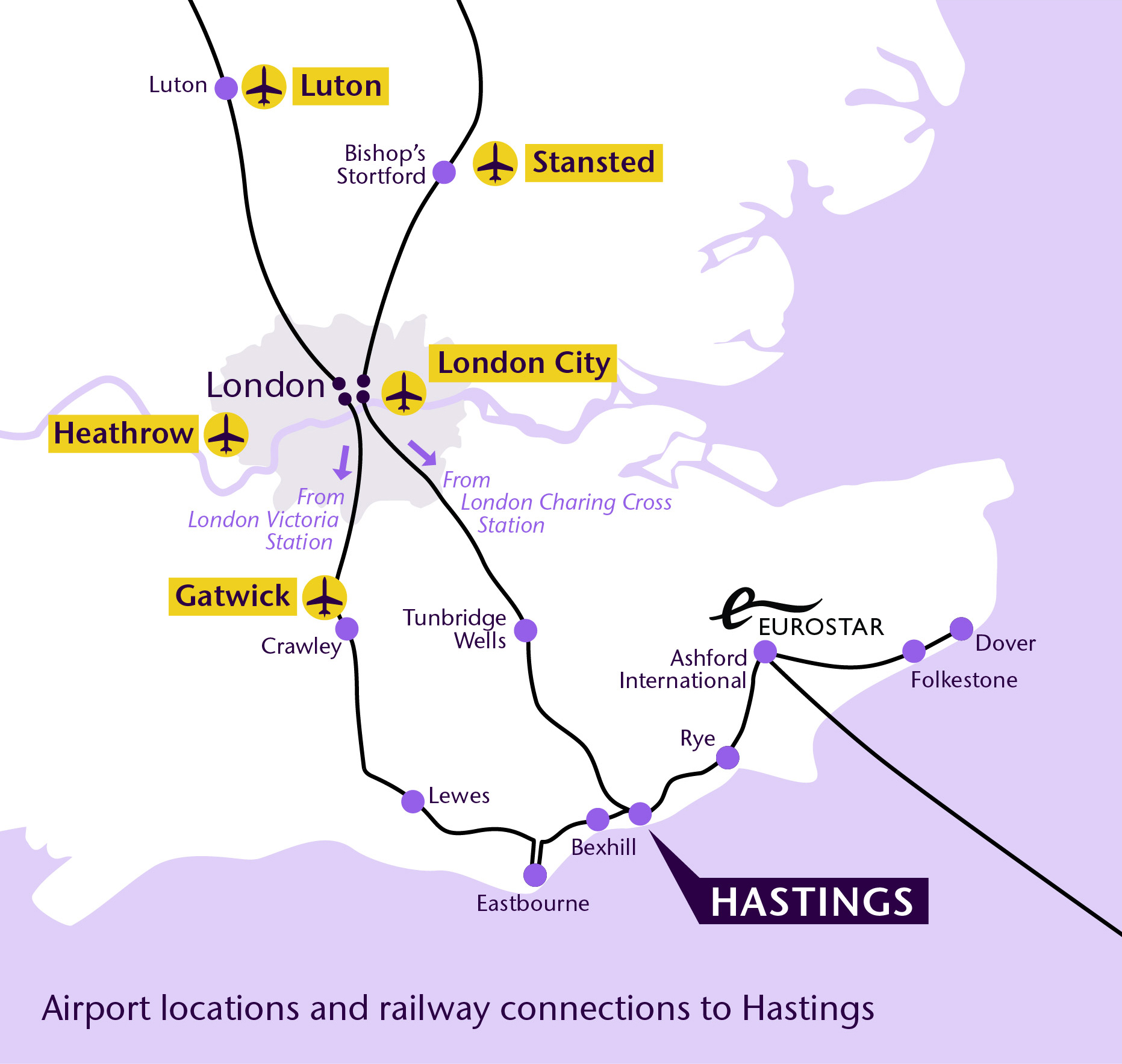 Airports
There are five airports in the South East of England. London Gatwick (LGW), London Heathrow (LHR) and London City (LCY) are the closest. Luton Airport (LTN) and Stansted Airport (STN) are further away, and although there are sometimes cheaper flights to these two, travel from the airport to Hastings will cost more than Heathrow, Gatwick and London City airports.
We can collect you from the airport or we can arrange for a taxi.
Charges for collection
From Gatwick Airport: £90 (one way)
From Heathrow Airport: £120 (one way)
Distances from airports to Hastings by road and journey times
Gatwick – 99 km, 1 hour 26 minutes
Heathrow – 140 km, 2 hours 10 minutes
London City – 109 km, 2 hours 20 minutes
Stansted – 145 km, 2 hours 40 minutes
Luton – 177 km, 2 hours 55 minutes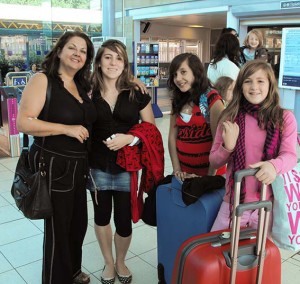 Trains from the airport
Some of our students prefer to make their own way from the airport by train to Hastings. I can book your tickets in advance which can be cheaper, and send them to you.
From Gatwick there is a direct train to Hastings which costs about £30. Please be aware that the train divides at Lewes and you need to be sitting in the right part of the train. There are lots of sign indicators on the platform and on the train to tell you which carriages you should be in, and the rail staff are usually also quite helpful.
From Heathrow you will need to take the Underground railway to Victoria Station, and then a train from Victoria to Hastings which will cost about £45. This will pass through Gatwick Station and is the same route as Gatwick to Hastings.
From London City Airport, you make your way to Charing Cross railway station, and get a direct train to Hastings.
When you arrive in Hastings, we can collect you from the railway station. There is no charge for this.
Eurostar to Ashford
If you are coming from Paris, the most convenient way is by Eurostar, which you can take direct to Ashford International railway station (50km from Hastings). I can collect you from Ashford (cost: £50 one way), or you could take a train from Ashford to Hastings (cost: £31.60 ), and I can then collect you from Hastings Railway Station (no charge).