The focus is on you
I use two different styles of teaching, depending on your preference. One way is the conventional method where we drill grammar, reading and writing, concentrating heavily on traditional methods, and monitoring performance regularly, using assessments and tests.
The second way I like to teach is the communicative teaching method. This means the lessons are conversational and student-focused. The emphasis of the standard course is on conversational practice in practical situations. Grammar, reading, writing, and listening are covered, but developing communicative skills is emphasized. Cultural elements such as regional ways of thinking, varying contexts, and current expressions will also be covered.
Because you will begin speaking the language of the country from the very first day and will be continually practising your language skills, you probably will be surprised and pleased with how quickly your language ability improves.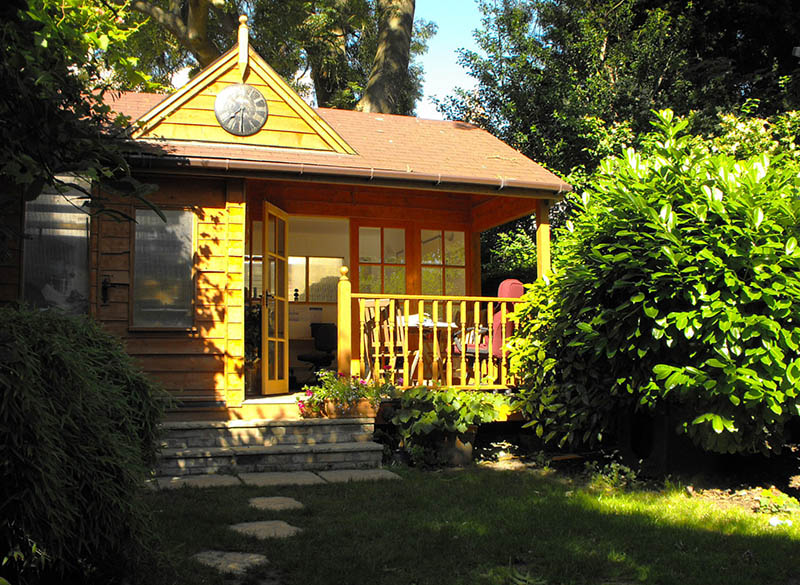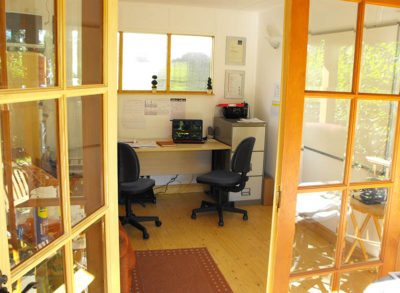 Delivering your course
Your lessons will take place in a beautifully decorated and spacious classroom (10.5 m²). The room is light and airy, with plenty of natural daylight. It is situated in the gardens of our property, away from the distractions of the house and other family members. It has been especially designed with the learner in mind, with a large whiteboard, overhead projector and is fully networked for computers. It is the perfect place to focus and learn.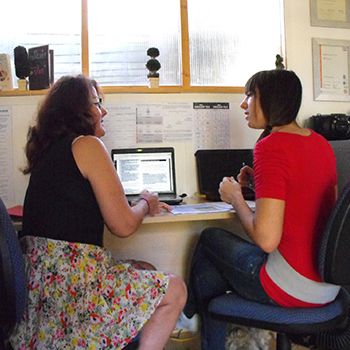 Young learners (9 to 16 years old)
I am always delighted to tutor young children here at Camden Lodge. Young learners are closely supervised at all times. They are well looked after and protected and nurtured in this welcoming and friendly family home environment. I have a great deal of experience in teaching and hosting young learners, and of course I am a parent myself. Children under 14 are not allowed to go out of the house unsupervised, and the older ones (14-16 years old) must have express written parental permission before they are allowed out alone during the day.
I am very fond of my young learners, who have come back to stay with me year after year. I have had the privilege of watching them grow up, and watching their English improve as the months and years have gone by.  I want them to remember their stay in the UK with many happy memories. I understand how distressing it can be for a Young Learner when they are far away from their family and I always make sure that they feel welcomed, comfortable, relaxed, and above all, safe.