Excursions are important because they give you the opportunity to experience aspects of British culture and the chance to hear English spoken authentically.
I will go with you at least twice a week on local excursions and outings at no extra cost, except for entrance fees. These would include local attractions in Hastings, and surrounding places such as Battle, Rye and Bodiam Castle.
At weekends you can visit locations further away, such as Brighton, Canterbury, and castles at Arundel, Lewes, Scotney and Hever, and Bateman's, which was the home of Rudyard Kipling. You will be accompanied at all times, either by myself or by other members of my social activities team.
More information about local attractions in Sussex and Kent can be found on the following websites: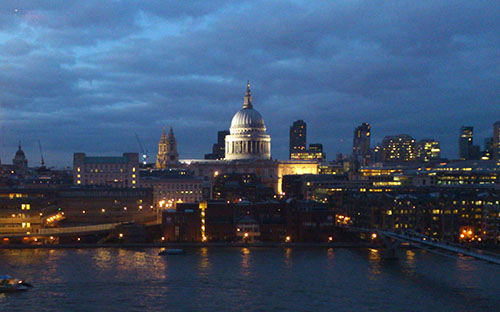 London
Trips to London are always popular for shopping in Oxford Street and Harrods, and the many famous tourist attractions such as Buckingham Palace, the Tower of London, the Houses of Parliament and Big Ben, the London Eye and Madame Tussauds. There are many museums and art galleries (usually free entry) including the National Portrait Gallery, the British Museum, the Natural History Museum, the Tate, and the Imperial War Museum.
For more information about what to see and do in London go to:
Example London excursion
A day trip to London lasting about 12 hours including travel time would cost about £65 per person. This would include train tickets, packed lunch and bus/Underground travel around London. There would be a guided tour viewing Big Ben, the Houses of Parliament, Westminster Abbey, Buckingham Palace, and a walk along the South Bank of the Thames by the London Eye. If a visit to Madame Tussauds is included the cost would be about £85 per person.