Camden Lodge School of English
My name is Marilla, and I am a fully-qualified English teacher. I have been hosting guests from overseas since 1995. I used to be a writer for the BBC, where a high standard of English language knowledge was essential. As well as teaching students myself, I have several highly qualified teachers on whom I can rely, to help me at busy times of year.
Camden Lodge is located in Hastings, a seaside town in the county of East Sussex. With lots of historic places to visit in Sussex, and London only 110km away, there is plenty to see and do.
When you stay with us here at Camden Lodge, you become part of a family experiencing the British way of life and, most importantly of all, using English in everyday conversation. It is also the cheapest way to learn English in the UK with comfortable accommodation, all meals catered for, in a really friendly home environment.
I live with my husband Duncan in a large, six-bedroomed Victorian house which is only a ten-minute walk away from the centre of Hastings town centre and the seafront. We have two wonderful and brilliant children: my son, Jolyon is now 28 years old and is doing his PhD. at Sussex University Brighton. My daughter, Endora, is 25 years old and has spent a year working in Japan, but is returning home soon to do a Masters in Medical Physics at university in London.
As a member of our family, you will be invited to join in any social activities that we are involved with. In the past, this has included meeting friends and neighbours, and going to weddings, birthday parties, christenings, and dinner parties.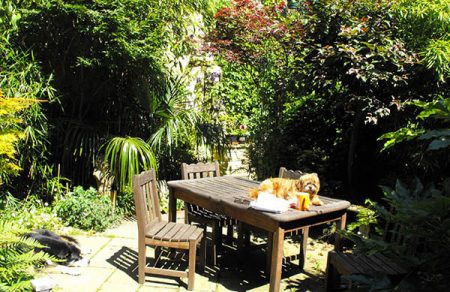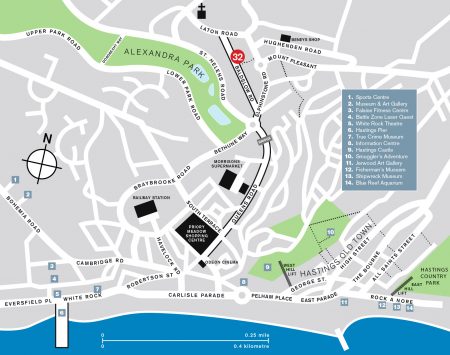 Click on map for an enlarged version.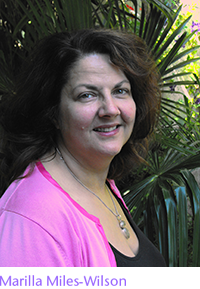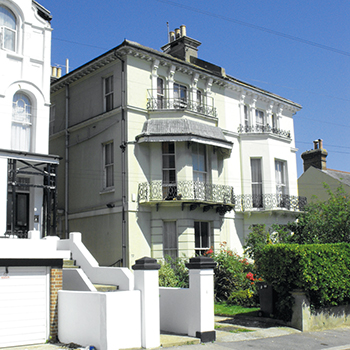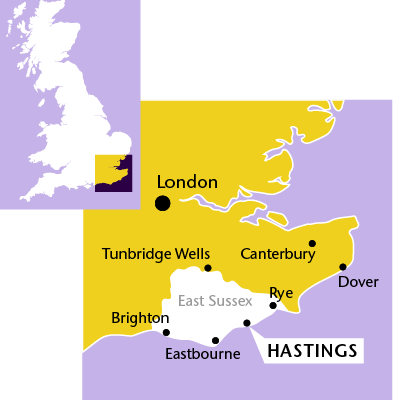 Accommodation
Five bedrooms are available:
Bedroom with one single bed
Shared room with two single beds
Shared room with two or three single beds
Bedroom with one double bed and double sofa-bed
Shared room with two double beds